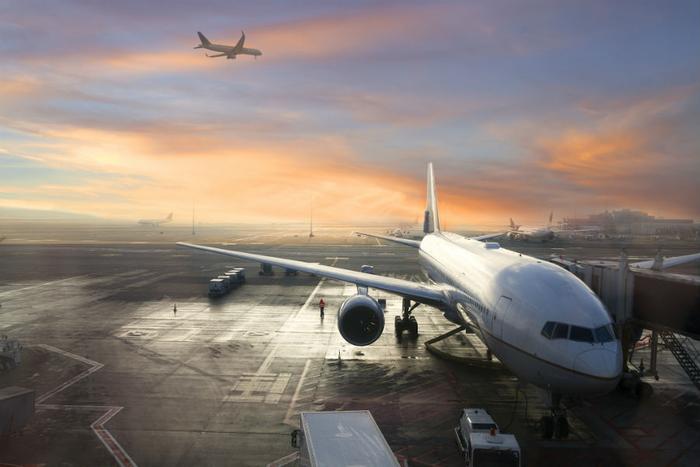 Fall flight fares are falling… fast (say that 10 times!). After a spike in airfare prices in the spring, the price to get from point A to point B might be the best it's been in awhile.
Why is that important to know?
"Because if your sense of what flight prices should be hasn't been updated since the spring, you're at risk of overpaying for your next trip," Scott Keyes at Scott's Cheap Flights told ConsumerAffairs.
Keyes said that after airfares peaked in late May, airfare fell 3% in June, and 8% in July – the third largest fare drop on record. 
When ConsumerAffairs asked Keyes why fares are falling so quickly, he said that in the airline industry, there's a rule of thumb about summer travel: flights after Labor Day are 50% cheaper than flights before Labor Day.
The logic there being that as schools resume, the number of travelers slides throughout August and then nosedives after Labor Day. 
"There are still plenty of expensive flights around, but far more cheap flights in the mix now, too," he said. "In the past few weeks, we've seen roundtrip fares from various cities like $161 to Hawaii, $226 to Norway, and $366 to Lisbon—all nonstop. Don't settle for expensive flights because you haven't updated your priors on airfare."
Keyes said that for people looking for a trip, a key element is what's known in the airline industry as the "Goldilocks Window." 
"Though there's no set time or date that's always cheapest to book, there's still a period when cheap fares are most likely to pop up. I call these Goldilocks Windows," Keyes said.
Examples? "For domestic flights, it's normally one to three months before your travel dates. For international trips, it's two to eight months prior. If your trip is during a peak travel period — Christmas, summer, St. Patrick's Day in Dublin — add a couple of months to those windows."
But if you're hoping to take a September trip, Keyes said time is wasting because the Goldilocks Window is closing.
"Even if average fares fall further in next month's inflation report — as I expect they will! — that won't help because waiting means you'd be booking those dreaded, most-expensive type of tickets: last-minute," he said.
This won't work if you're a dyed-in-the-wool non-refundable economy ticket buyer, but if you're in any other refundable ticket class, Keyes said that if you see a better fare after you've already purchased your ticket, you can rebook the same flight and pocket the difference in flight credit.
"For example, I booked a domestic flight not long ago for $300. It was painful, but I had very little flexibility," he said, adding the next strategic step is this: "A few weeks later, when fares for that flight dropped to $160, I canceled the ticket for $300 in travel credit, used that to repurchase the same flight, and wound up with the same ticket plus $140 in flight vouchers.
Quick and easy. Get matched with a Home Security partner.
Gary Guthrie covers technology and travel for the ConsumerAffairs news team. Prior to ConsumerAffairs, he was a programming consultant for radio and TV stations in some 20 markets around the U.S., as well as a presentation developer for the likes of Jack Daniel's, Procter & Gamble, AT&T, and Columbia University.
Get the news you need delivered right to you.
Thank you, you have successfully subscribed to our newsletter! Enjoy reading our tips and recommendations.
Sign up to receive our free weekly newsletter. We value your privacy. Unsubscribe easily.
We'll start sending you the news you need delivered straight to you. We value your privacy. Unsubscribe easily.
ConsumerAffairs is not a government agency. Companies displayed may pay us to be Authorized or when you click a link, call a number or fill a form on our site. Our content is intended to be used for general information purposes only. It is very important to do your own analysis before making any investment based on your own personal circumstances and consult with your own investment, financial, tax and legal advisers.
Company NMLS Identifier #2110672
Copyright © 2022 Consumers Unified LLC. All Rights Reserved. The contents of this site may not be republished, reprinted, rewritten or recirculated without written permission.