The Department of Transportation (DOT) revealed a handy travel report regarding the airport chaos in the last couple of months.
The Air Travel Consumer Report, which includes information on topics such as airline on-time performance, volume of customer complaints, mishandled baggage and mishandled wheelchairs and scooters, considers airline operational data compiled for the month of June and the second quarter of 2022.
A total of 602,057 flights were operated by the U.S. airline industry in June, and 18,473 (3.1%) of those flights were canceled. While these numbers may not seem unusually high, only 2% of all flights were canceled in May and only 1.6% of flights were canceled in June of last year. 
The figures are sure to worry travelers planning vacations this year, as almost twice as many flights were canceled as last year, and the desire to travel is growing.
However, some airlines significantly outperformed others. Hawaiian Airlines has the fewest canceled flights overall, with only 0.1%.
Alaska Airlines ranked second with a cancelation rate of only 0.7%, and Frontier came in third with a rate of only 1.1%. These are the airlines vacationers should book with if they want to reduce the likelihood of their vacation plans falling through.
American Airlines had the poorest record, canceling 4.4% of its flights, significantly more than the industry average of 3.1%. United saw 3.5% of its flights canceled, making them the third most unreliable airline in the US. The second most impacted airline was Delta, which had 3.9% of its flights canceled in June.
However, Delta makes up for its lack of flight cancellations by on-time arrival. According to the DOT, Delta had an on-time arrival rate of 78.4% of its flights, just ahead of Hawaiian Airlines and slightly below the best-performing airline Alaska, which had an on-time arrival rate of 78.7%. 
Allegiant Air, with an on-time arrival percentage of 59%, JetBlue Airways, with a rate of 61.3%, and Frontier Airlines, with a rating of 69.5%, were the three worst offenders in this category. Hawaiian and Alaska Airlines appear to be the best options for travelers who need to keep appointments or make reservations.
Travel News
Hi, I'm Luka, a writer at Traveling Lifestyle and a travel vagabond. I'm on a mission to inspire 1000 people to become digital nomads and remote workers. Stay tuned!
Your email address will not be published. Required fields are marked *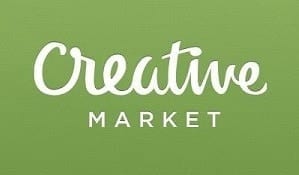 Travelinglifestyle.net is a participant in the Amazon Services LLC Associates Program, an affiliate advertising program designed to provide a means for sites to earn advertising fees by advertising and linking to Amazon.com