Some links on Turning Left for Less pay us an affiliate commission to support this blog
Posted By: Michele 10 March 2022
In this post:
BA Cityflyer has announced three new routes for Summer 2022, each with a once-weekly rotation, as below. This is great news for those that live near Southampton and for those in Scotland that will be able to fly direct to the Channel Islands (I highly recommend Jersey for a short break). 
You can buy flights with cash or Avios here.
 
Amsterdam flight offer
Amsterdam
If you fancy trying out BA's new subsidiary and flying from Gatwick South again, British Airways is offering flights from London Gatwick (LGW) to Amsterdam (AMS) from £69 return in economy, departing Gatwick on Tuesday 29 March 2022. This will be the first day of operation from Gatwick under British Airways' new short-haul subsidiary.
You can check prices and book here.
 
American Airline B777-200
Throughout the summer season, American Airlines will move up to 11 daily flights to Heathrow's Terminal 5, offering more convenient connections for customers traveling on Atlantic Joint Business partner British Airways and other oneworld partners
From 27 March until 30 October 2022, American Airlines will further expand its presence in London Heathrow International Airport's (LHR) Terminal 5 by co-locating up to 11 daily flights for the summer season. The routes moving are flights to Dallas-Fort Worth (DFW), Los Angeles (LAX) and Miami (MIA). New York (JFK) is already sitauated at Heathrow. All these flights willl now arrive and depart from Terminal 5.
While I get the principle of it, I am definitely concerned about the lounge capacity at Terminal 5. We currently have Qatar situated there temporarily as well and with all the offers and changes made by BA such as free lounge access on certain BA holidays, I think we could be getting some very crowded lounges over the summer. However, BA did recently announce some long haul routes will be moving to T3 so that will help. 
"London is a critical gateway for our customers traveling around the world," said Jose Freig, American's Vice President of International Operations and Premium Guest Services. "By co-locating alongside our partners in Terminal 5, our joint customers will enjoy unprecedented convenience when connecting. We look forward to further integrating our operations this summer, both in the United States and London, as we aim to continue elevating our customers' experience."
American's flights between London and Boston (BOS), Charlotte (CLT), Chicago (ORD), Philadelphia (PHL), Phoenix (PHX) and Raleigh-Durham, North Carolina (RDU), will continue to arrive and depart from LHR's Terminal 3.
 
Manchester T3
Manchester Terminal 3 is due to reopen for the summer season on 27 March 2o22. Terminal 3 is the smallest of the terminals and was built mainly for BA's flights. If you have never flown from Manchester I'd advise against it unless you really have no other option. With the worst security and passenger experience in the UK in my experience, this is likely to get substantially worse as they are seriously short-staffed before they even open another terminal. There have been a number of incidents where queues for security have been well over an hour and many people have missed flights. Funnily enough this was already happening the last time I went through in November but appears to be an ongoing issue.
BA will return to Terminal 3 and the Gatwick to Manchester flights should also begin at this point. At present, it is believed that the BA lounge will not reopen again which means you are stuck with the Escape Lounge. I was not overly impressed with my visit in November. It was pretty much a bog-standard third party lounge and crowded.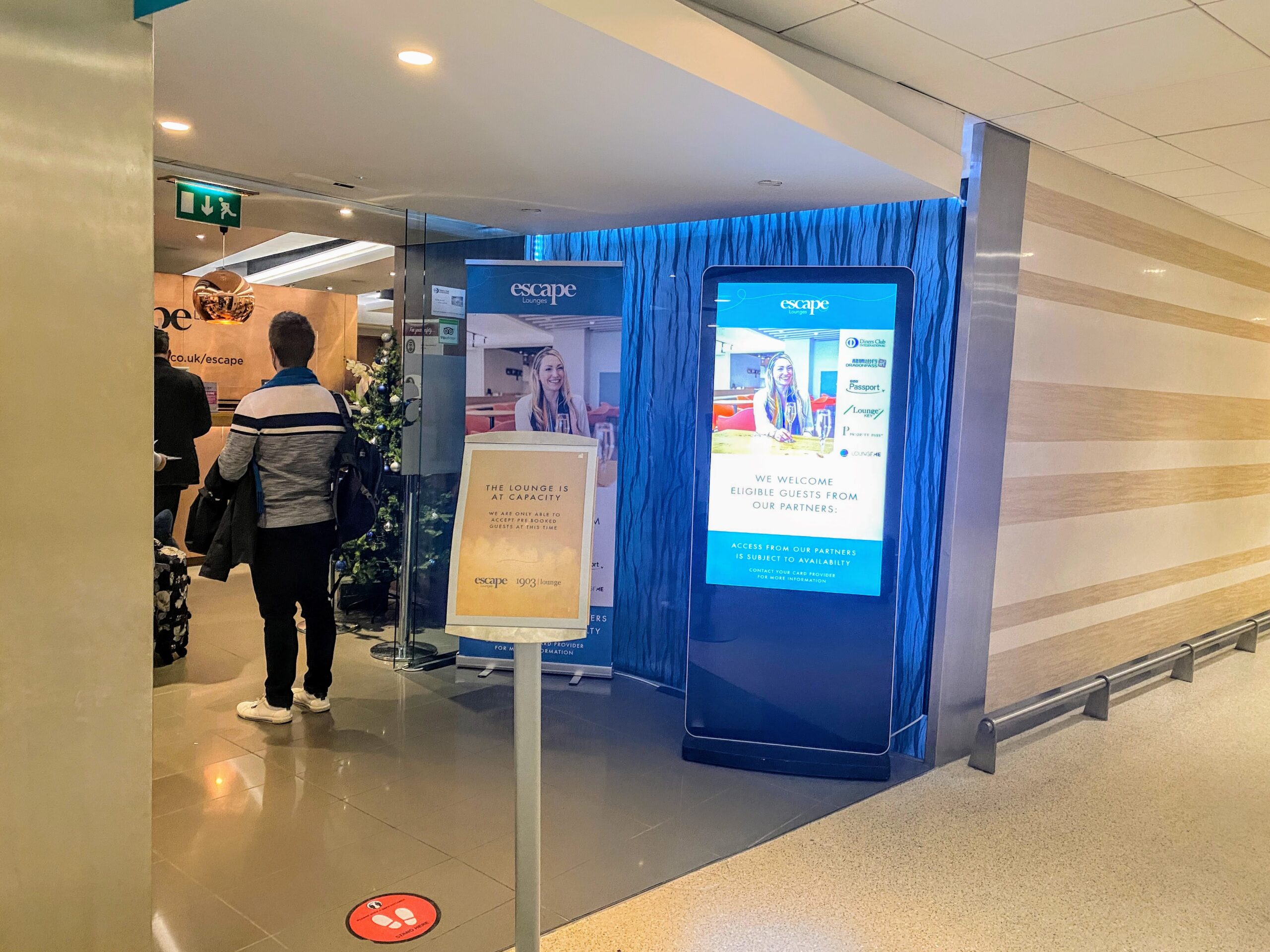 BA will be joined in terminal three by Aurigny, Blue Islands, Eastern Airways, Loganair and Ryanair.
The T5 Galleries Club lounges A are already at capacity; picked entirely clean the past fortnight.
I had a very good experience at Manchester Airport in October last year when I flew to LHR T5 in order to connect with a flight to Berlin. At the time it was necessary for me to opt for Wchr assistance and all the agents involved in both my outbound and inbound flights were kindness personified, totally professional and were beyond criticism.
Security at many airports including Manchester are unprofessional, rude, little dictators. By the way, not only Manchester. You find this at other airports including JFK. This need to change
The Edinburgh Guernsey service is welcome. But the offering between Manchester (also Glasgow) and Gatwick is of little short haul use. Both offer just one flight each way with an early flight to Gatwick, but with a mid morning departure as the return. Fine to connect with some of the long haul flights but little use for returning from Europe.
Have to agree with the author, Manchester departure security and border controls arrivals the most shambolic experience I have had the misfortune to go through. I've been travelling for business and a pleasure since the mid 80's so my opinion is well informed. Recently been through T2 "upgraded" facilities and its struggling to cope especially arrivals multiple E gates out of order so when we return to full capacity there's no hope! Recently turned up at one of the restaurant franchises at 11:55 to be told they were closing at mid-day! You couldn't make it up.
Comments are closed.
You can read how we look after your data here
Champagne travel on a Prosecco budget. UK blog on how to travel in luxury for less. Forbes contributor. #avgeek #luxurytravel #miles #luxuryhotel
Copyright 2022 | MH Newsdesk by MH Themes