There are many unpleasant stories of Indians neglecting parents with dreary eyes, withered cheeks and stooped shoulders back home after having settled abroad. But the tweets that an NRI living in the United States, posted sharing a heart-warming story in bits and pieces are changing the narrative. Gaurav Sabnis, an Associate Professor in New York, poured out his joy, through a series of tweets, of flying out his parents on business class flights from India to USA for the first time.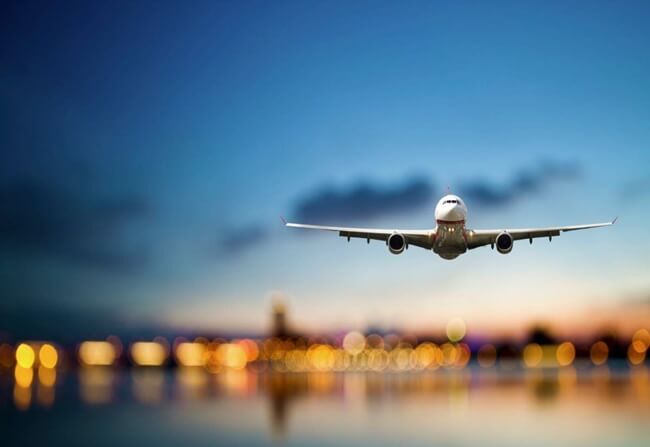 Gaurav tweeted that being able to afford business class flight tickets for his parents made him feel "extra grown up" and that he did not give in to their objection to what they called unnecessary extravagance. His tweets are expressive of his euphoria over securing a comfortable flight for his parents' long-haul travel from India to New York.
PC: Gaurav Sabnis @ Twitter
He elaborated why his parents are fully deserving of business class air travel. Especially his mom, who feels happy with little things in life, would be the world's happiest person when she would land from an international business class 777 flight. He tweeted that his father would be thrilled to get a bed on board and catch a good sleep all the way to New York from India.
Elaborating further why a business flight for his mother means a lot more about comfort rather than luxury, Gaurav tweeted that his mother has been a "hardened traveler" since her 20s. Due to his father's profession as a highway bridge engineer, his mother had taken many rough, bumpy bus rides with two kids. He went on to recollect how she endured the utter discomfort of those journeys without a toilet for women on highways. However, she did never complain.
As a kid, he used to wonder why his mother barely drank water during a 16 to 20-hour bus journey between Pune and Indore; whereas he guzzled water in plenty. Only after growing up, he realized why. He remembers the privilege of being male in India in those days. As a boy, he would run out of the bus and pee in a secluded corner whenever the bus took a halt (twice or thrice) on the highway. He rues the difficulty any other woman, like his mother, had had without a toilet break during long-hour bus journeys in the 80s and 90s. He further tweeted:
"First time mom visited US (almost 15 years ago!) she loved how we could take any random exit off the highway, go to any random gas station & the toilet was still generally clean usable safe. So she could drink water whenever she liked. Small joys!"
Gaurav Sabnis had actually planned to fly out his parents on a business class flight for his mother's birthday in April 2020 and accompany them. But the suspension of all international flights to and from India in wake of the pandemic spoiled the plan. Though after 2 years, he is happy to have them experienced the comfort of business class travel by air. He concluded the twitter thread saying how incredibly fortunate and privileged he is to make this happen.
May this heart-warming story inspire Indians in American to book the best business class flights to/from India for their parents. Travel to the US is going to open up for B1/B2 visa holders, as the US Embassy in India announced that in-person US tourist/visitor visa appointments would be resumed in September 2022 and be continued through 2023.
Yes it takes time for NRI to settle in US and then enjoy these perks which are necessities for parents. They have seen enough struggle in their life . They never lived for themselves. They sacrificed their comforts to take care of their family. Now it's our time to take care of their needs.
I can totally relate to this story. I bought a business class ticket for My 89 year old father who used to endure the long flights o economy class many times earlier. He was so happy to travel in comfort it was heartwarming. I am only sorry that I couldn't do that for my mother before she passed away.
This is heart-warming news. Young IT professionals in the US can afford this and quite a few are doing so.
A Young man, I know, Saptarsi Das [nephew of my sister-in-law] got a job in Silicon Valley after completing his Ph.D. two years ago brought his parents to the US from Kolkata in Business class at his first opportunity. Rather than going to India himself for a bride and getting married, he opted to bring his retired parents here instead first.
Hi Baidya! It is good to see NRIs relate to this story and share the joy of flying out their parents in business class for their comfort. Thank you for sharing this with us and other Indians.
Your email address will not be published. Required fields are marked *






Travel Beats is an Indian Community portal by IndianEagle, a leading travel organization for Indians in USA. Travel Beats celebrates the achievements of young Indians and publishes exclusive stories from the US and India. It also publishes the latest news about Indian Americans from different walks of life and lists upcoming Indian events in USA. It also shares updates from US-India airlines. To be precise, Travel Beats is a consistent effort by IndianEagle to bridge between Indians in America and India.
© 2022 IndianEagle LLC. All rights reserved.