Advertiser Disclosure
July has been a much smoother month in the skies – at least so far; the month's not over yet. But travelers are still understandably anxious about the prospect of delays and cancellations that ruined millions of travel plans earlier this summer.
We've written about every tip and trick flyers can employ to survive (or avoid) these disruptions, but one stands above the rest: The earlier your flight is scheduled, the better odds you have of getting on and off the ground on time. And data collected by the federal government on airlines' on-time performance proves it.
The latest Air Travel Consumer Report from the U.S. Department of Transportation shows that on-time departures steadily decline at the nation's largest airports as the day progresses. Consider this: 86% of flights scheduled to depart before 9 a.m. got off the ground on time. But by 4 p.m., that fell below 70% of on-time departures. And by 9 p.m., just 63% of flights were departing on time.
This interactive chart shows that decline clearly – and that these delays have gotten at least a bit worse compared to prior to the pandemic.
 

Those numbers all come from May 2022, the most recent month for which airline delays and cancellations is available from the Department of Transportation. Keep in mind that airlines and federal regulators consider a flight on-time if it arrives or departs within 15 minutes of schedule. Numbers from June delays and cancellations – another rough month for airlines as summer travel got underway – won't be out for another month or so.
And those are just the averages from the nation's 30 largest airports! It gets much, much worse depending on which airport you're flying from … and Chicago-Midway (MDW) is among the worst. Despite starting the day with more than 92% of flights departing on-time between 6 a.m. and 7 a.m.,
less than half of flights got off the ground on-time after 4 p.m. 
Newark (EWR), an airport so notoriously congested that United recently slashed 50-plus flights a day to limit issues, also struggles with on-time departures as the day progresses. Here's a look at each of the nation's largest airports, from Atlanta (ATL) and Boston (BOS) to Tampa (TPA) and Washington, D.C.-Dulles (IAD).  
To be clear, we're not unearthing anything earth-shattering here. The pandemic has changed so much about air travel, but this trend has been around for years – if not decades. Whether you compare those on-time numbers to last year, the last full year of pre-pandemic travel in 2019, or even 2009, it holds up: Earlier is almost always better. The later you fly, the more chance that an airline's potential problems stack up and result in disruptions.
But with 2 million-plus Americans flying each and every day as travel rebounds this summer, the disruptions have been particularly brutal in 2022. This data on delayed departures doesn't even factor in the slew of mass cancellations that have affected almost every airline in the country recently. Nor does it account for just how severe the delays might have been: Whether a flight departed 16 minutes or 16 hours late, it's counted just the same in these percentages.
Here are a few other observations on how you can put these numbers to use in your travel planning: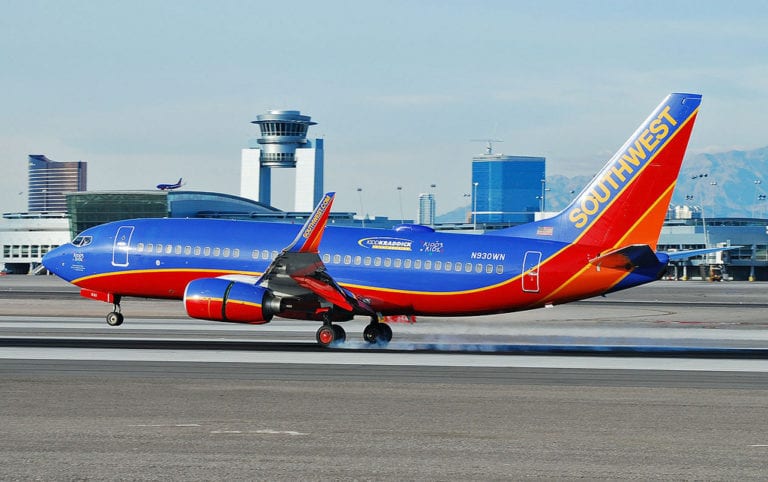 If you've already locked in your flights and are suddenly worried about an afternoon or evening departure, it's not too late.
Almost every
airline in the country has done away with change fees
on both domestic flights and international departures from the U.S. – and Southwest has never had them, period. So long as you haven't purchased a stingy
basic economy fare
, that means you could swap to an earlier flight without paying extra fees. You might, however, be on the hook for a fare difference if an earlier departure is more expensive. 
This latest data proves, once again, what we've been saying for months: Pick the early flight.
Now more than ever, that's the single best bet you can make for an on-time flight.  
Get our daily email for the latest in travel, flight deals, and how to save on your next trip.
Editorial Disclaimer: Opinions expressed here are the author's alone, not those of any bank, credit card issuer, airlines or hotel chain, and have not been reviewed, approved or otherwise endorsed by any of these entities.Disclaimer: The responses below are not provided or commissioned by the bank advertiser. Responses have not been reviewed, approved or otherwise endorsed by the bank advertiser. It is not the bank advertiser's responsibility to ensure all posts and/or questions are answered.
Your email address will not be published.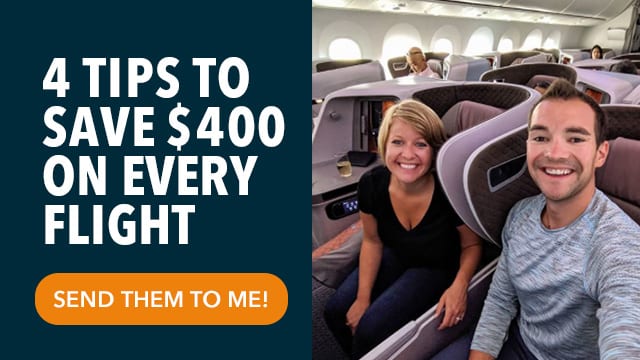 Get cheap travel tips to your inbox!
Get our daily email for the latest in travel, flight deals, and how to save on your next trip.
© 2022 Thrifty Traveler. All rights reserved.